Plan a Winter Getaway to Silver Lake
Wintertime in Silver Lake
Although the Silver Lake & Hart Area is well-known for summertime fun on the dunes, winter is also a great time to plan a visit. Slow down your pace with a silent sport and give cross-country skiing a try on over 15 miles of groomed trails or be one of the first to try fat biking on the dunes during the inaugural fat tire season on the dunes. There is still plenty of adventure to be had….let's start planning!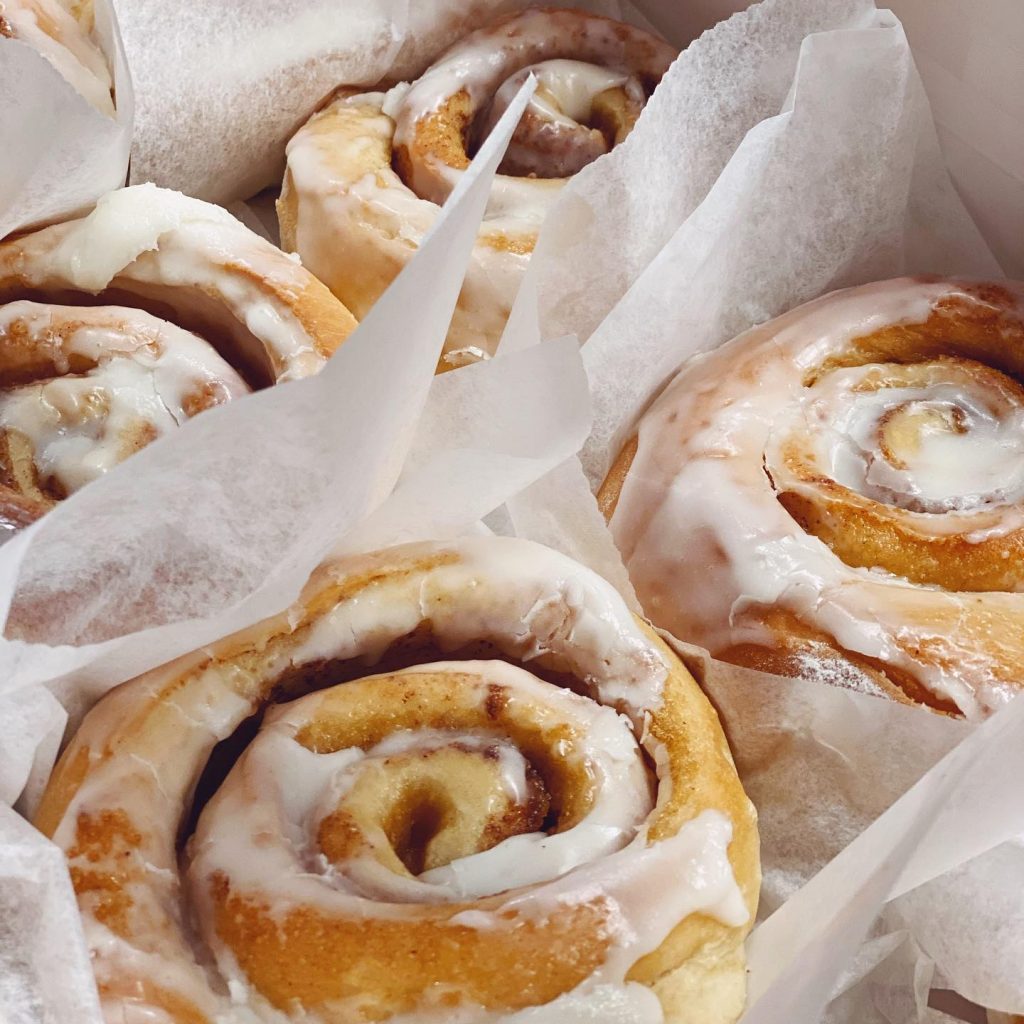 Cross-Country Skiing Adventure at Silver Lake
Before your trek, you are going to want to grab a bite. Start your day at Stella's Coffee House, located on E. Main Street in Hart. Open Monday through Saturday throughout the winter season, this coffee house serves fresh baked cinnamon rolls that you won't want to pass up. The friendly staff is ready to prepare coffee or espresso made with beans sourced locally from Dark Water Coffee, perfect for fueling your XC adventure.

Pentwater Pathway
Now it's time to hit the trails! Located between Silver Lake and Pentwater in the Pere Marquette State Forest, the Pentwater Pathway welcomes cross-country skiers and snowshoers to explore over 7 miles of trails divided into 4 loops. Thanks to the dedicated volunteers from the Oceana Cross Country Ski Association and Michigan DNR, these trails are well maintained throughout the winter months.
Download Pentwater Pathways: MAP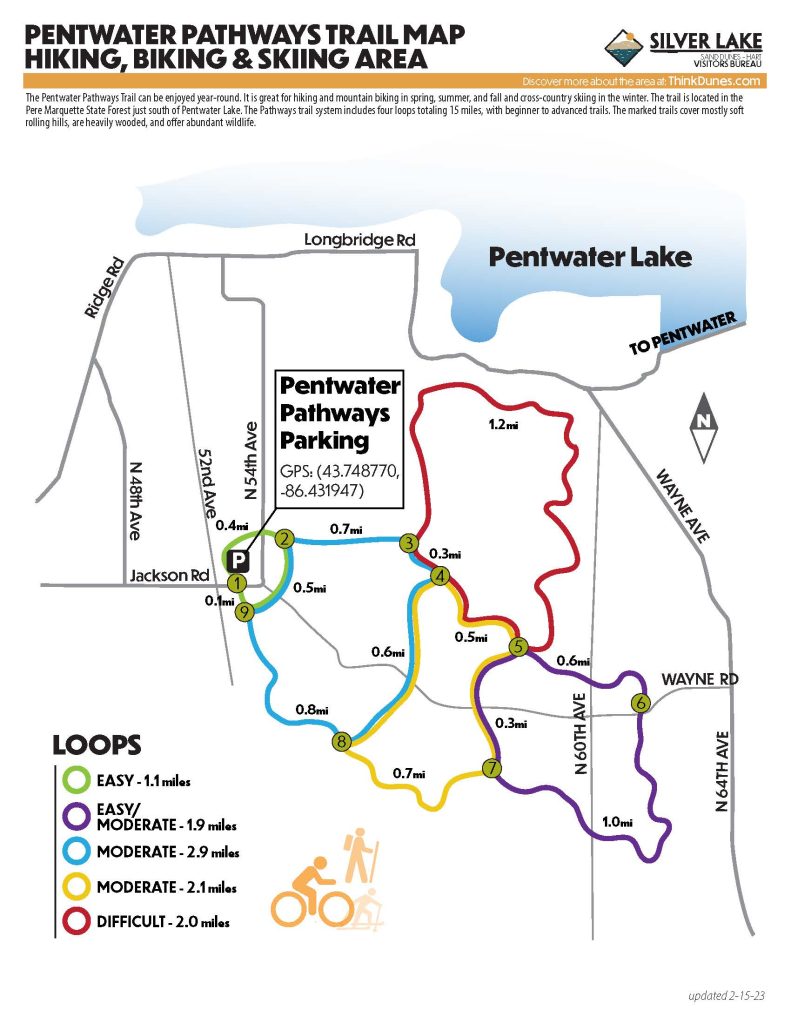 Crystal Valley Trails
For even more trail adventure, head to the Huron-Manistee National Forest, where you'll find Crystal Valley Ski Trailoffering trails for all skill levels. Nine miles of trails offer 5 loops for all levels of hiking and groomed XC skiing during the winter months. Snowshoers are welcome but are asked to stay off the groomed path. Bikes and motorized vehicles are not allowed on the trail, so this is a trail system that is typically quieter than the Pentwater Pathways. And like the Pathway, cared for by the same group of volunteers, it is always in great shape!
Download Crystal Valley Trails: MAP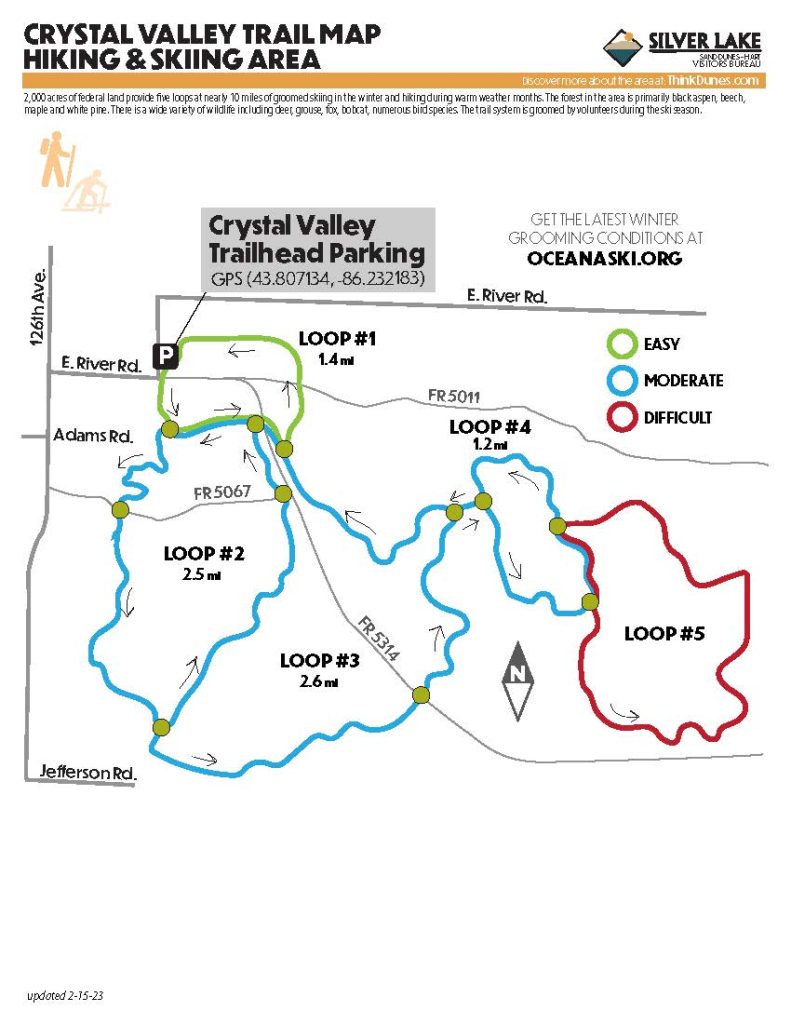 End your day the Big Hart Way!
After a day on the trails, you will be sure to have an appetite and we have just the place for you! Hart has a spot for great eats, no matter what your flavor. Big Hart Brewing Co. is a favorite local gathering spot for a mix of New and Old-World styles craft brews paired with fresh local food and excellent service.

Extend Your Stay
There are so many trails to explore that we are sure you'll want to extend you stay. Because you are already in Hart, you're only moments away from Dunes Express Inn and Suites and Gateway Motel and both are open year round providing a cozy spot to warm up and rest for another day of trail adventure.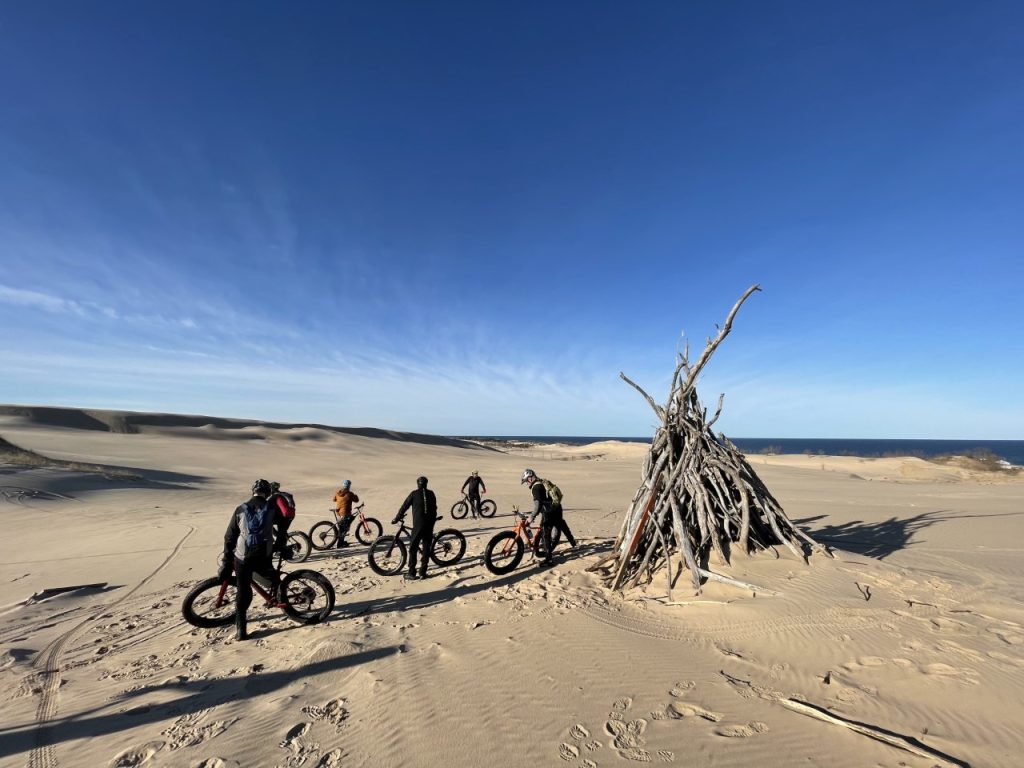 Fat Bike the Dunes!
Now until March 15th, Silver Lake State Park has opened the 450-acre ORV area of the dunes for fat bikingenthusiasts. Previously, bikes were not allowed in the park, but now they have their own season. The State Park and the MDNR have created this unique opportunity to explore the dunes in a whole new way. Read all about fat biking on the dunes and learn about the places that are open in winter to stay and grab a bite while visiting the area.
Businesses & Resources Open in Winter
Although some businesses close for the winter and early spring seasons, there are several places to stay and to eat in the Silver Lake & Hart area while visiting in the cooler weather months. Year Round business are listed below. Be sure to check for seasonal hours before heading out.
Hotels: 
 Dunes Express Inn and Suites2248 N Comfort Dr, Hart, (231)873-3456
Gateway Motel 3781 N. Oceana Dr., Hart, (231)873-2125
Restaurants Open in Winter Season:
BC Pizza 2327 N. Comfort Dr., Hart, MI 49420 (231-873-5555
Big Hart Brewing Company 4086 W Polk Rd, Hart (231)301-8226
Hart Pizza 105 E Main St, Hart, (231)873-4434
Kristi's Pour House 211 E Main St, Hart (231)873-2378
La Fiesta 12 S State Rd, (231)498-3202
La Probadita 19 S State St, Hart (231)873-4069
Open Hearth 2430 N 56th Ave, Mears (231)873-8800
Pink Elephant Diner 207 S. State St., Hart (231)873-9912
Fast Food:
McDonald's 4256 W Polk Rd, Hart (231)873-8786
Subway 2386 N Comfort Dr, Hart
Coffee Shops:
Lakeside Bagel & Smoothie Bar 39 S. State St., Hart (2310873-3566
Stella's Coffee House 213 E. main St., Hart (2310301-8028
Close by Provisions:
Duneland Off Road Center, right outside the entrance to the ORV area 1951 N 24th Ave, Mears (231)873-4047 https://www.dunelandoffroadcenter.com/ Located next to the ORV parking area, Duneland offers tire maintenance, goggles, gloves, clothing, bottled water, ice, soft drinks, and snacks.
Hospitals: 
Minor injuries go to Mercy Lakeshore 72 S State St, Shelby, (231)861-2165
All other needs go to Mercy Health 1500 E Sherman Blvd, Muskegon (231)672-2000
Free Wifi:
Hart Public Library 415 S. State Street, Hart, public Wi-Fi available in the parking lot.
McDonald's 4256 W Polk Rd, Hart, public Wi-Fi available in the parking lot.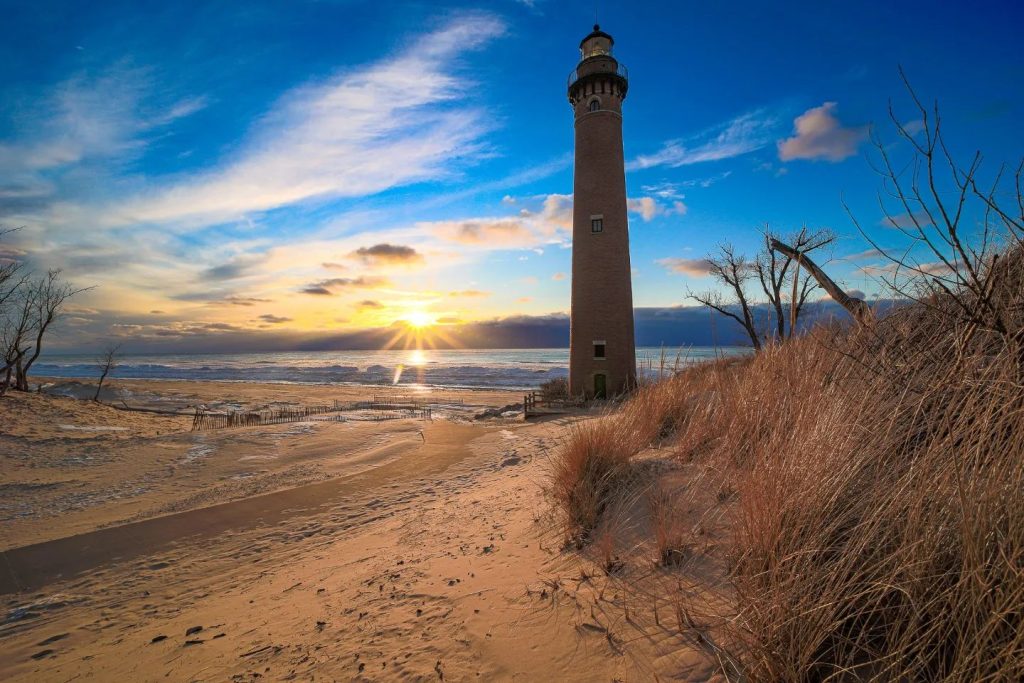 It's Never Too Early to Start Planning for Sand Season
Silver Lake State Park opens the dunes for ORV use April 1st, and it will be here before you know it. Those in the know have already started making plans. Early season is a great time to a first exploration of the dunes for newcomers before the busy summer season. If you are a MacWood's dune rider, their first day of the 2023 season will be May 12th.
Then comes peak season, which begins June 1st and extends through September 15th. If this is the time you have in mind, then now is the time to take a look at our Lodging page to secure the best spot on choice dates at our local campgrounds and hotels. Don't delay! Spots are filling daily!
Need help planning for on and off the dunes? Check out the Dunes section of our website for all of the dune information you will need. And for your time off the dunes we have created an itinerary of ideas to guide your planning for a memorable vacation that your family will be talking about for years!
#ThinkDunes
What do YOU love most about the Silver Lake area? Share your shots with the tag #ThinkDunes for a chance to be featured.