How Will You Do the Dunes?
There are so many ways to experience the dunes: helicopter rides soaring above the lake shore, a guided dune ride with the one and only Mac Wood's, from the water on a rented craft, ripping across the sand in a rented buggy, or scaling to the top of the lighthouse. Where will your adventure begin? See all local dune attraction resources below.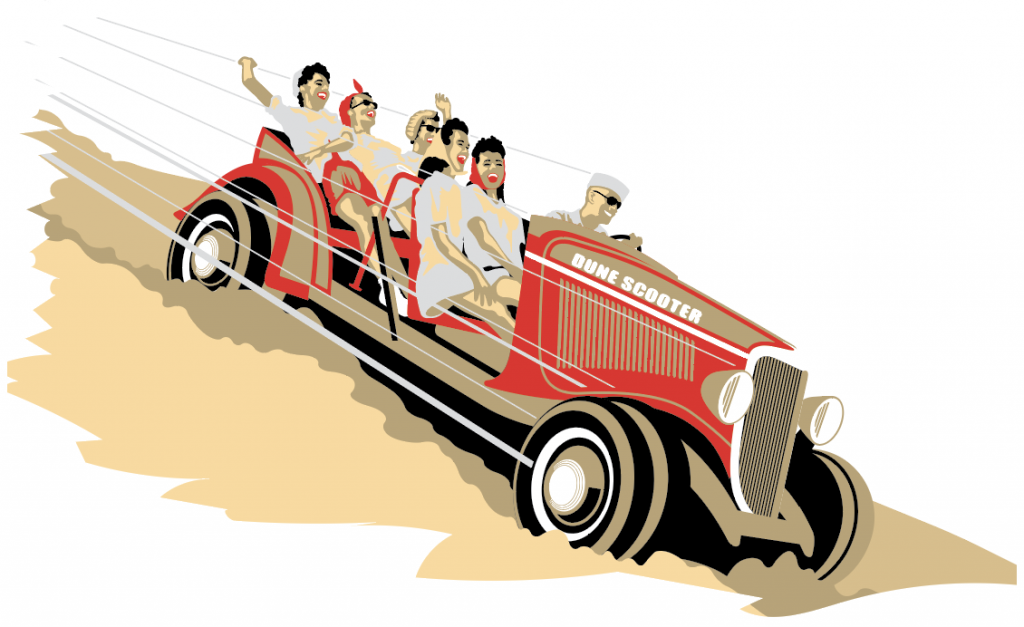 Guided Rides wIth Mac Wood's
Maybe you are traveling with the family and are looking for something lower octane? Mac Wood's Dune Rides has been one of the most popular attractions in Silver Lake for over 90 years. They deliver a fun-filled, guided dune ride over our beautiful sand dunes. Enjoy breathtaking panoramic views from the summit of the dune area and splashing along the Lake Michigan shoreline.
During this leisurely ride, you will learn all about the environment and history of the ever-changing dunes from our knowledgeable guides.  Visitors of all ages enjoy this scenic ride, and some even make it their annual tradition. This ride is accessible to the mobility impaired.
There is a lot to offer in the Silver Lake area, visit one of these businesses to experience some of the most popular dune related attractions.