Take Me to Hart
Take Me to Hart
Hart is a quaint and welcoming small town, located just 7-miles from Silver Lake, that is home to some fantastic foodie stops and plenty of culture and history to build your day around. Take some time to get to know the area, we think you will find Hart as charming as we do.
Putting the Art in Hart
The Hart community has been building momentum for bringing new life, authentic stories, and the arts to their growing community. "25 by 2025", is an effort to bring 25 art installations to the downtown area before 2025. With this project they hope to reveal their hidden jewel of a city. Using a combination of art installations, written word, and celebration, they will tell the stories of those who founded Hart and who continue to create the diverse and unique city it is today.
They have commissioned Bill Secunda, a five-time Art Prize artist/sculptor, to build a 24-ft tin man sculpture holding a huge heart to be installed in Downtown Hart, which is anticipated to be unveiled in June of this year.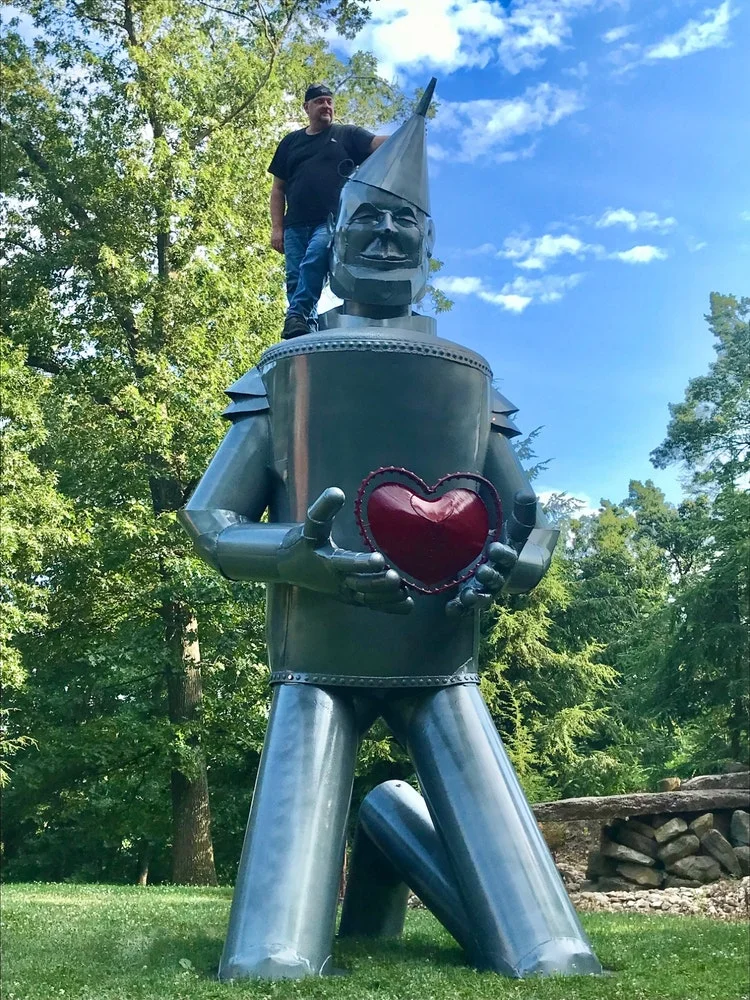 Dale and Gail's Music and Art Gallery
Located in an old movie theater in Hart, Dale & Gale's Music and Art Gallery features the art of Gail Ziegler in a first-floor gallery. The gallery is also home to an authentic pipe organ that is played by Gail's husband Dale, a talent that he has grown since the age of 10. The entire space is a testament to the talents of this couple and is a truly unique stop when visiting Hart.
Historic Hart
Hart Historic District Museum and Village is located just blocks from Downtown Hart. This village invites guests to tour the historical buildings and museum that will take you on a journey 150 years into the past. Tour a restored 19th-century church, one-room schoolhouse, log cabin, Chief Cobmoosa's house, Hart Train Station, an original grist, flour mill, and windmill. Learn all about the Hart Historic District at:  www.harthistoricdistrict.com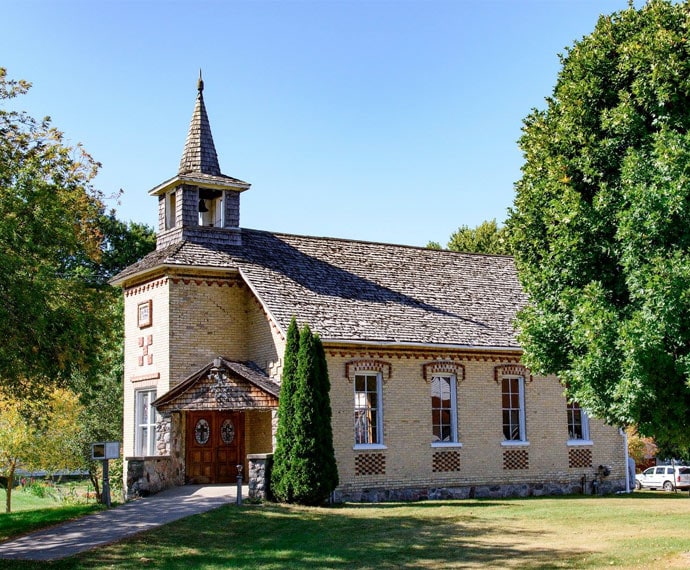 The first European settlers came to what is now Hart Township in 1855-56; the township itself was established in 1860. You will find many of the original historic homes and buildings still stand throughout Hart. Learn about the history of these significant structures at: www.takemetohart.org/history
Hart is also home to the longest running county fair in the State of Michigan. The Oceana County Fair was first held in 1871 and is an annual event that is held for 5 days in August and features everything you love about a county fair. Learn all about this year's event at: oceanacountyfair.com/
Foodie & Market Stops
Of course, after all of this exploring you are going to need to fuel up with some great food. Just your luck, Hart is also home to great spots for locally crafted flavors. Even though it is a small town, you will find 13 family-owned restaurants featuring anything from a really great burger paired with a hand-crafted brew to truly authentic Mexican food. Find your way to terrific food on our website at: https://www.takemetohart.org/eat
Hart's Social District allows you the opportunity to purchase an alcoholic beverage from Hart Pizza, Kristi's Pour House or LaProbadita and sip while you stroll.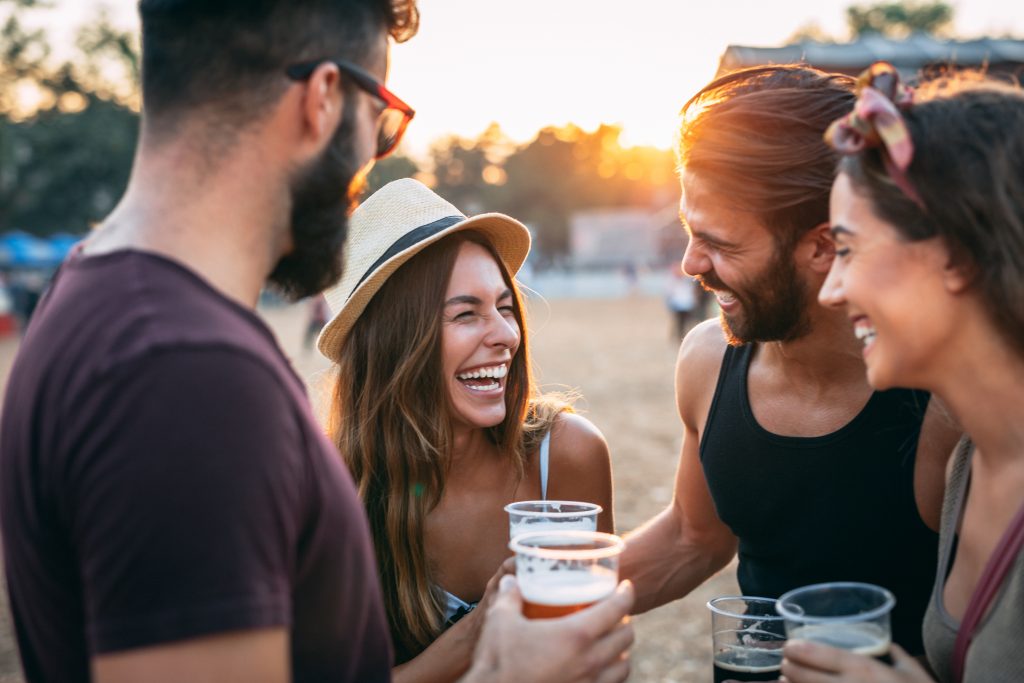 Take to the Trails
Whether you are a casual day hiker or a more intense biker, Hart has a trail for you. In addition to all of the other things we love about Hart, it is also home to the Hart-Montague Trail. This trail is an accessible, paved, 22.5-mile trail covering 225 acres that passes through rural, forested lands, featuring scenic overlooks and picnic areas located along the route. Spring is the perfect time to pack up the bikes and plan a family ride and picnic along the trail.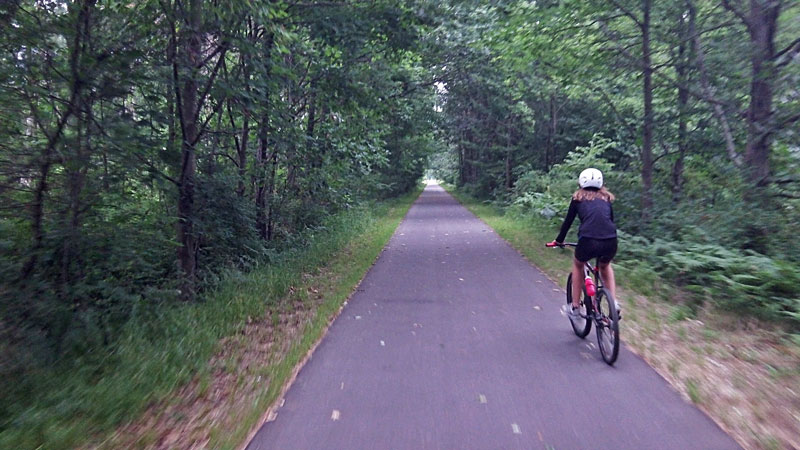 Extend Your Stay
In Hart, Dunes Express Inn and Suites and Gateway Motel welcome you to extend your stay with year round accommodations providing a cozy spot to rest up for another day of exploration.
Next time you are thinking about planning a quick getaway, give Hart a try. We think you will find it as charming as we do!
#ThinkDunes
What do YOU love most about the Silver Lake area? Share your shots with the tag #ThinkDunes for a chance to be featured.