Festivals & Events

Silver Lake Boat Parade 2019
July 4, 2019 @ 8:00 pm

-

9:30 pm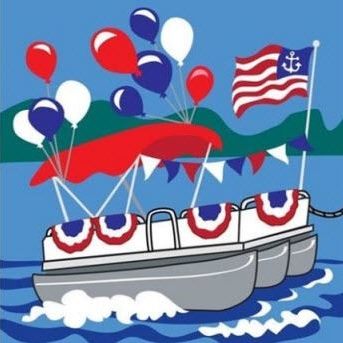 Please join in on the 2019 Silver Lake 4th of July Boat Parade to celebrate our patriotism, creativity and our Silver Lake community!
Parade Details:
– It's free to participate! No registration is required.
– All in the area are welcome! Spectators too!
– Please decorate your boat in a patriotic or creative theme.
– Auxiliary lights and/or music allowed.
– We will start lining up at 8:00 pm ET on the south side of the dunes.
– The parade will start at 8:30 ET, proceeding in the order in which we lined up and will proceed counterclockwise around the lake to the north end of the dunes.
– The parade will conclude before sunset, in time for everyone to enjoy the fireworks.
– Unfortunately, if rain or severe weather, the parade will not be rescheduled.
For your Safety:
– The lead boat will set the no-wake pace.
– Stay two boat lengths behind the boat in front of you.
– No towing of water floats, tubes, etc., during the parade.
– No fireworks allowed on/or launched from boats in the parade.
– Stay in line for the entire parade, there will be plenty of time to make it home or anchor out for the fireworks after we conclude.
– All Michigan boating rules must be observed during the parade.
– Ensure that the navigation/marker lights on your boat are operating.
– Make sure that proper life jackets are available/worn by all parade participants.
For more information: SLBoatParadeFlyer2019[1152]