Festivals & Events

Thunder over the Dunes – Fireworks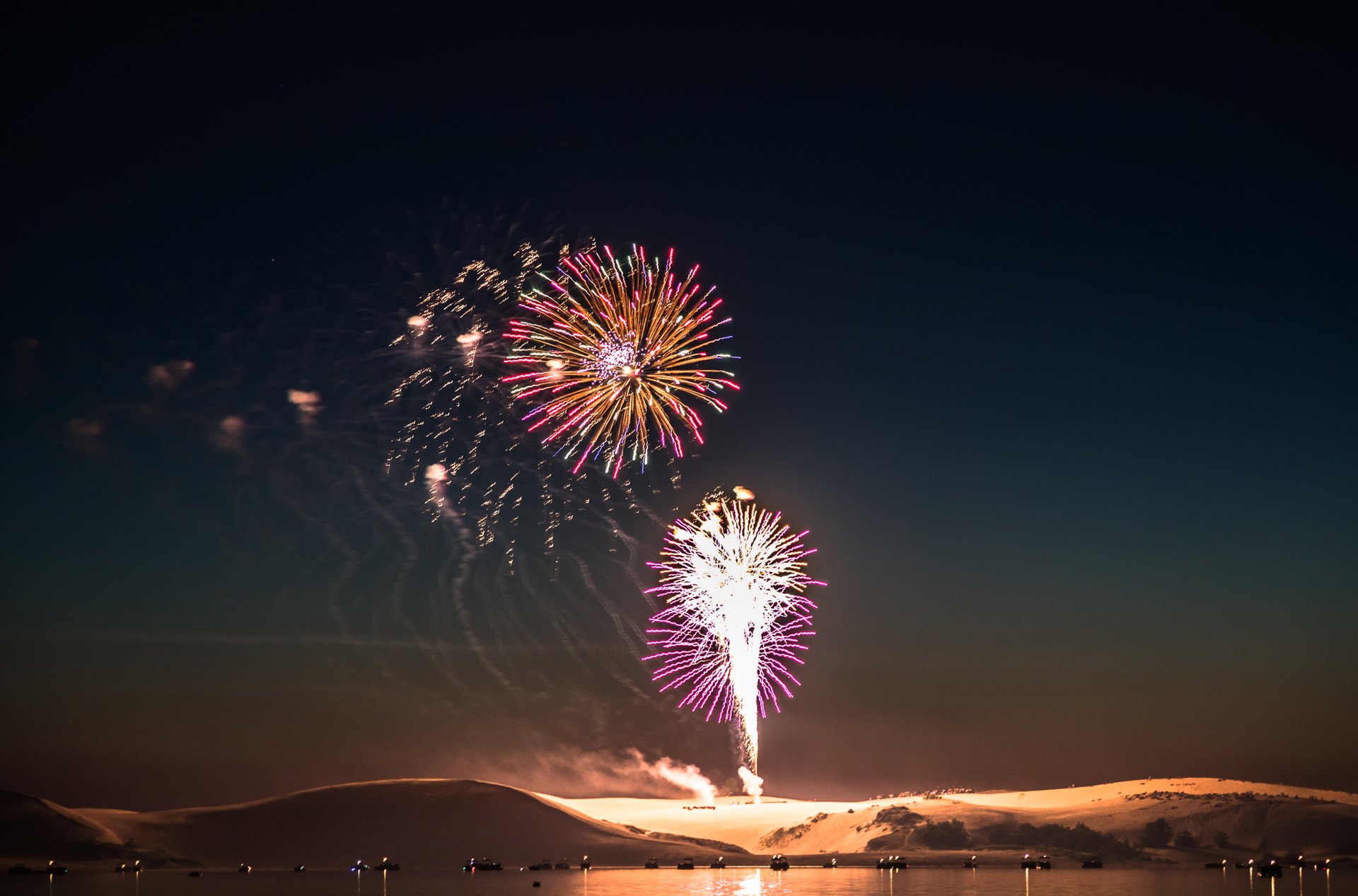 Enjoy the Fireworks in Silver Lake on the 4th of July.  Come hear the thunder over the Dunes and see this unique display.  Watch from the Dunes and around the lake.
Fireworks start at 10:00PM!
Hosted by Silver Lake Sand Dunes Area Chamber of Commerce with the support of area businesses and non-profits.
fireworks donation letter 2022