Plan Your Fun Family Adventure
So, what is there to do in with the kids in the Silver Lake area? Glad you asked. Although we are known as a popular spot for the big kids to zip around on the dunes, Silver Lake, Hart & Mears provide your perfect destination for family-friendly recreation and adventure seekers of all sizes.
Leave it up to the kids and they are sure to point you in the direction of one of these family fun favorites.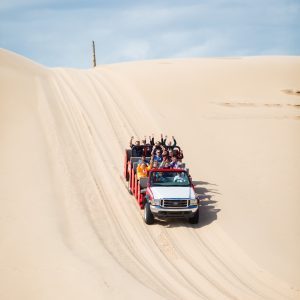 Mac Wood's Dune Rides
Not to be missed, Mac Wood's Dune Rides has been one of the most popular attractions in Silver Lake for over 90 years. They deliver a fun-filled, guided dune ride over our beautiful sand dunes. Enjoy breathtaking panoramic views from the summit of the dune area and splashing along the Lake Michigan shoreline. During this leisurely ride, you will learn all about the environment and history of the ever-changing dunes from our knowledgeable guides.  Visitors of all ages enjoy this scenic ride, and some even make it their annual tradition.
Rent Your Adventure
If you want to raise the bar a bit and make your own dune adventure, our local ORV rental shops have just what you need to gear up for a great day blasting across the sand. ATVs, 2-, 4-, & 6-seater UTVs, Jeeps, and of course, dune buggies are all available for as little as an hour or by the day. No worries if you are new to navigating the dunes, the experts at these rental shops can show you the ropes to rip-roaring fun!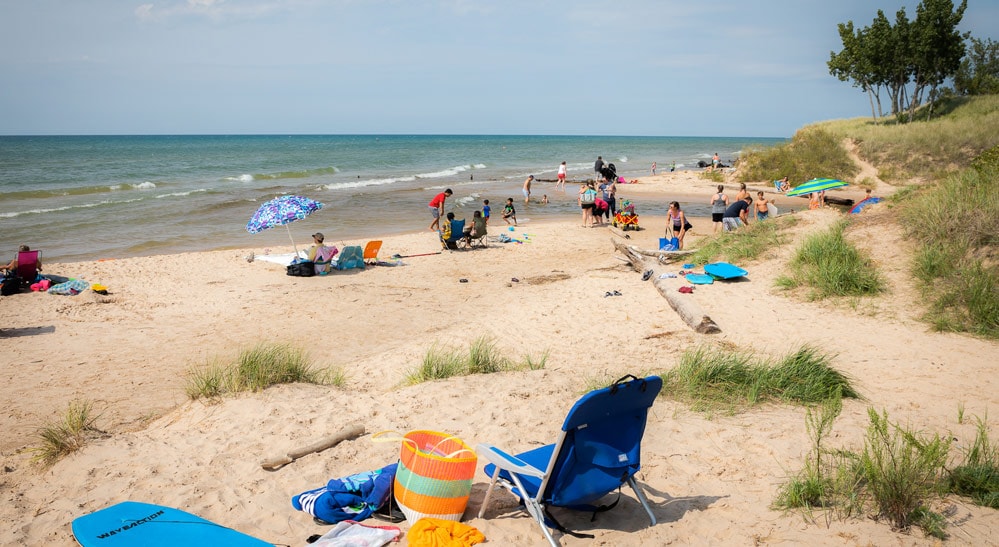 A Day on the Beach
Oceana County boasts more than 26 miles of beautiful Lake Michigan shoreline, with several public beachesproviding access for a stretched-out day relaxing in the sun. When your day exploring the Silver Lake area comes to an end, make your way to the shoreline to watch the sun dip below the horizon line. Truly breathtaking! The shoreline is also home to Little Sable Point Lighthouse built in the late 1870s, which is open for daily tours.
Craigs Cruisers
No matter the weather, Craig's Cruisers delivers on big family fun! This indoor/outdoor family fun center is packed with entertainment for every age.  Try out the paddle boats, bumper boats, go-karts, slick track, kiddie karts, large arcade, mini golf on a golf Island.  If you are adventurous enough, our zipline provides a bird's eye view of the sand dunes. Craig's Cruisers is your destination for a day of lively entertainment!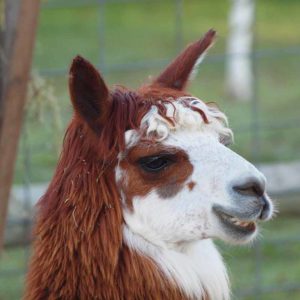 Lewis Adventure Park & Zoo
The kiddos will be enchanted the petting zoo with over 75 unusual animals and will love bouncing on the jumping pillows, racing the pedal carts, shooting hoops in the ball zone, watching the chicken show, and exploring more than 30 other activities.  Lewis Farms is a family-owned and operated, 700-acre farm in New Era offering homegrown produce, fruit orchards, farm market with gifts and goodies, scrumptious bakery, homemade fudge, and much more.  The fun starts in May and continues through a Harvest Festival with pumpkins and corn maze in October.
Happy Mohawk Canoes
Paddle the day away on Michigan's scenic White River with Happy Mohawk Canoe Livery, serving customers since 1963. Choose canoes, kayaks, tubes, or rafts for a relaxing day floating down the river.  Located in Montague, just a short drive south of Silver Lake Sand Dunes, Happy Mohawk provides transportation, paddles, personal flotation, and everything you'll need for your family paddling adventure.  Have your own watercraft?  You are in luck!  They also provide transport for you and your equipment, so no need to worry about where to start or finish your trip.
What are you waiting for? All of this and more is just awaiting your arrival at Silver Lake! Start planning today and find the perfect spot to rest your head at night after day filled with family adventures.
#ThinkDunes
What do YOU love most about the Silver Lake area? Share your shots with the tag #ThinkDunes for a chance to be featured.