Festivals & Events

Vietnam Memorial Traveling Wall
July 7, 2021 @ 8:00 am

-

July 12, 2021 @ 5:00 pm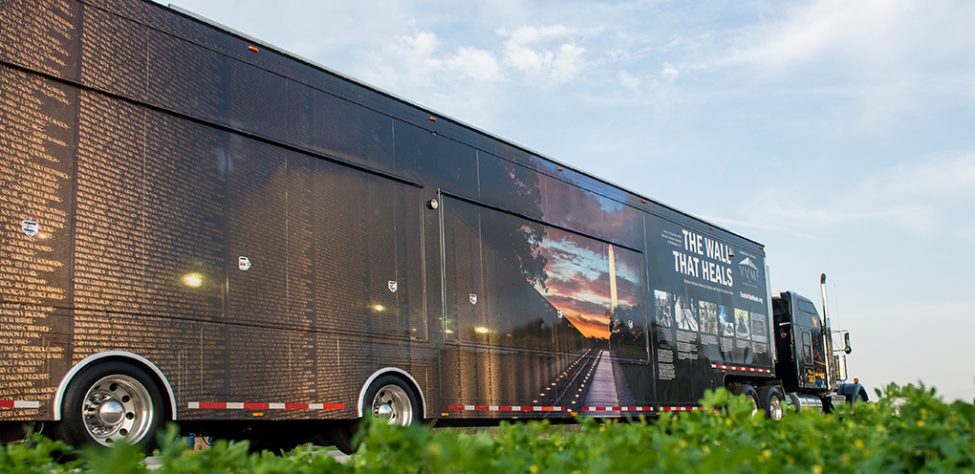 A Vietnam traveling memorial wall is scheduled to make a stop at the Oceana County Fairgrounds July 7-12.
This replica is 80% of the Vietnam Wall and stands 360ft in length and reaches 8 feet at its apex. This replica provides to those who are not able to visit the memorial in Washington D.C. Gives the opportunity to honor those who served while paying specific tribute to those that gave service.
Inscribed on the black granite wall are the names of more than 58,000 men and women who gave their lives or remain missing.
The wall will travel along business 31 to Karen St. then will proceed past Hart Veterans park, through downtown and into the fairgrounds.
Parade/Escort will leave Montague July 7 at 3 p.m. and arrive at the fairgrounds approx. 4-4:30pm (View route below)
It will be disassembled Sunday, July 12, prior to leaving town. There will be an opening ceremony and a closing ceremony.
Residents can visit the wall any time during its stop. There will be no charge for admission.
This is the first time the traveling memorial replica has been on display in Hart.
Booths with veterans services will be set up on the grounds. Many veterans may not realize what services are available to them, and this will allow them to learn more about that, she said.
The "Through The Eyes" traveling Vietnam museum will also be included in the visit.
The event is still in the planning stages, so more details will develop as it draws near.
https://www.americanveteranstravelingtribute.com/