Festivals & Events

Silver Lake Community Concert Series – The Silverado Band
August 8 @ 6:30 pm

-

8:00 pm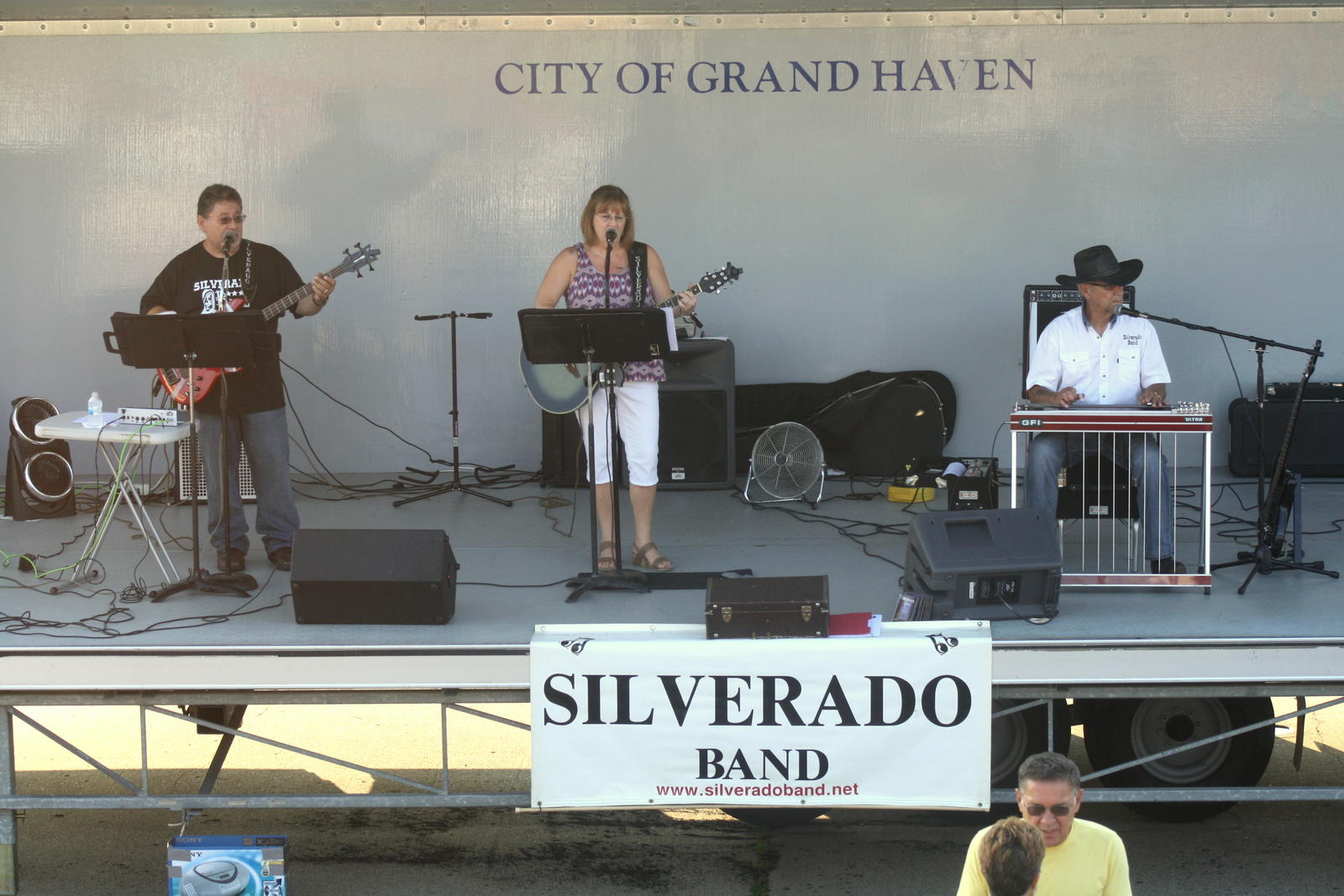 Mac Wood's Dune Rides, has generously sponsored a summer concert series to be held at Golden Township Park on Tuesday evenings.  Bring your lawn chair and enjoy live music and the warm summer breeze!
The Silverado Band
Woody Woodrum: Steel Guitar & Lead Guitar
With 40 years in the music business Woody is beyond doubt the senior member of the band. With 15 years on lead guitar, before adding the steel guitar, playing with local bands covering music styles from oldies rock & roll to country, his experience has formed a style of his own.
Mackenzie Woodring: Rhythm Guitar & Vocals
The new girl with Silverado! Since Cheryl decided to retire after 15 years we knew it would very difficult to find a replacement, but lucky for us we found this girl. She has been working very hard to learn all of Cheryl's songs and doing a great job of doing so. We will be adding her material soon also. Not only is she a great singer/rhythm player but is very good on mandolin as well. Welcome her to Silverado. We're happy to have her working with us.
Tom Bourne: Bass Guitar, Drummer & Vocals
Tom has been with us approximately 20 years and also has over thirty five years experience locally in some of the best bands in town. Playing with his brother for many years in one of the most sought after bands around. His many years with that band had him backing such artists as Marty Haggard, Narvel Felts, Little Jimmy Dickens, Mel McDaniels, and the Marshall Tucker Band. A very solid bass player, with one of the smoothest voices in town, his abilities range from country to rock & roll.