Festivals & Events

Night at the Lights – Steel Doin' It
July 27 @ 7:00 pm

-

8:00 pm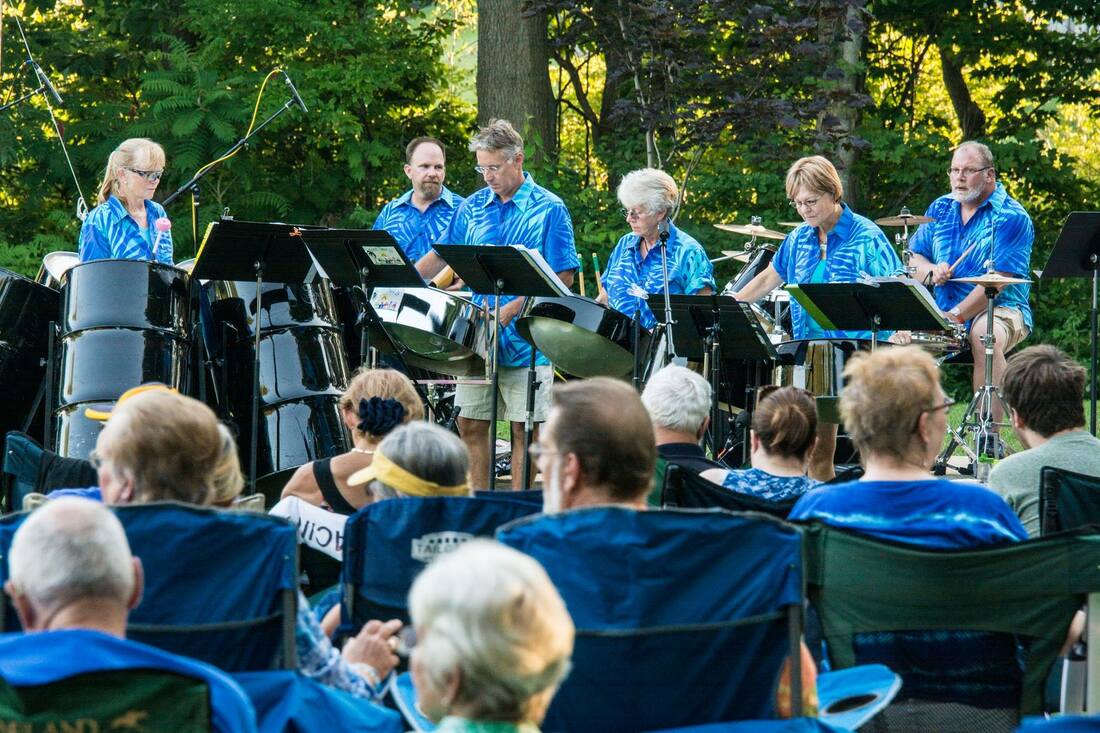 Join us for a FREE concert at Little Sable Point Lighthouse! Bring your beach chair and relax while listening to some great music performed by local artists. We are excited for our 2023 lineup and hope to see you there!
We will have the light open for climbs as long as we have volunteers available during that time, there will be a table near the tower where you can purchase tickets.
ABOUT THE ARTIST
Steel Doin' It
In 2002, Steel Doin' It was born from a community education class taught by Glen Miller at Spring Lake High School. The group of nine is composed of Grand Haven and Spring Lake residents. Sharon Rathbun, Rebecca Kaufman, and Scott Klempel play lead drums. The two band members handling the double seconds are Karen Cotton and Cindy Krause. Ambre Slater is the woman behind the cello pans, and Diane Veneklasen plays the bass drums. Setting the beat and playing the "toys" are Kevin Schmuker and Kelly Parker. Kelly steps in as director and joins in on trumpet occasionally. Our mission is to have fun while bringing the sounds of the Trinidadian steel pan to West Michigan.
m Kit
Kelly Parker – Percussion/Brass/Director