Festivals & Events

National Asparagus Festival – 50th Year Celebration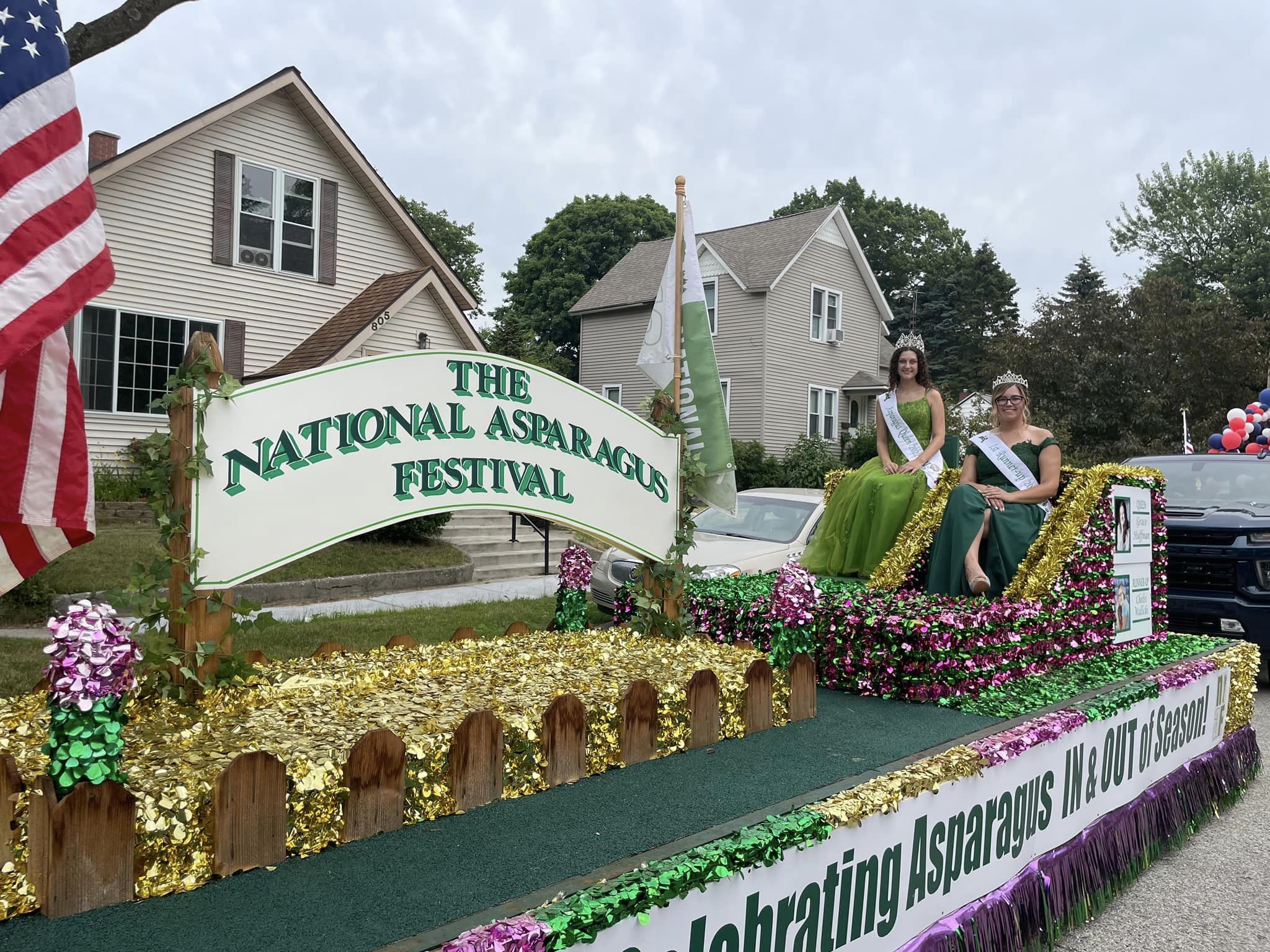 June 10th – 11th, 2023
The National Asparagus Festival, Hart, MI
www.nationalasparagusfestival.org
Join us June 10th downtown Hart for the 50th year celebration of the National Asparagus Festival!
Festival includes a 5K, Craft Show, Parade, Taste of Asparagus, Pageant, and more!
Oceana County, known as "The Asparagus Capital of the Nation", is one of the leading areas for asparagus growth in the entire country! We've been celebrating asparagus since 1974 and nobody does it better. NAF is the longest running asparagus festival in the country and 2023 marks the 50th festival! Come join us!