Festivals & Events

Friends of Silver Lake Boat Parade
July 4 @ 8:00 pm

-

9:00 pm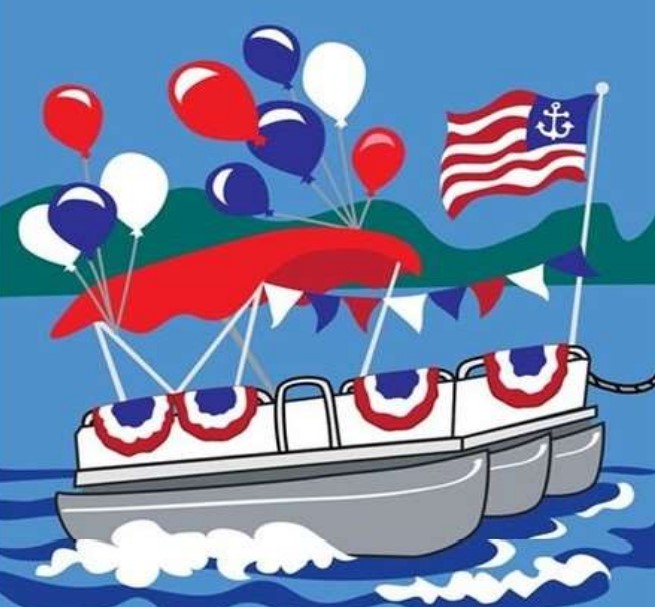 There is nothing better than a parade during the holiday season…a boat parade! Please join in on the Silver Lake Boat Parade, Tuesday evening July 4th on Silver Lake in Mears, MI. The parade will conclude before sunset and the Silver Lake Fireworks.
About the Silver Lake Boat Parade:
•It's free to participate! No registration is required.
•All powerboats are welcome! Spectators too! (No PWC or non-powered crafts allowed)
• Please decorate your boat in a non-political theme. A patriotic theme is encouraged.
• Auxiliary lights and/or music are allowed.
• No towing of water floats, tubes, etc. during the parade.
Things to know the night of the Silver Lake Boat Parade:
• We'll gather at 8:00 pm on the south end of the dunes (southwest corner of lake).
•Bring your boat ashore near the Friends of Silver Lake banner to get your boat's
participation number and parade instructions.
•The boat parade will start at 8:30 pm, proceeding in a single line by participation number.
•The lead boat will set the no-wake pace.
• Stay two boat lengths behind the boat in front of you. Please keep pace!
• No fireworks allowed on/or launched from boats in the parade.
•We will proceed counterclockwise around the lake to the north end of the dunes.
• Stay in line for the entire parade, there will be plenty of time to make it home or
anchor out for the fireworks after we conclude.
• All Michigan boating rules must be observed during the parade!
•Ensure that the navigation/marker lights on your boat are operating.
•Make sure that proper life jackets are available/worn by all parade participants.