Festivals & Events

Bronco Takeover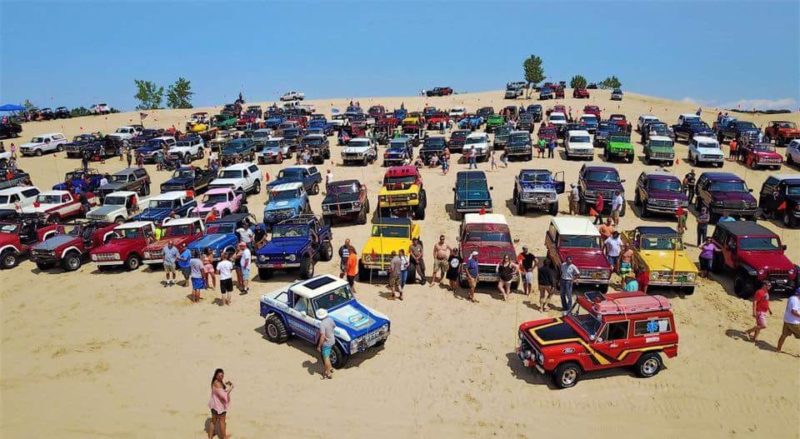 If you're familiar with the event you know that it's great time with a good group of people that love Broncos! You may also know that this event has grown pretty quickly since it started 9 years ago. The first year event hosted about 50 Broncos and every year the event grows with over 150+ Broncos. Please check out our sponsors section at the bottom of the page as they help us make this event great!
Lodging and accommodations are plentiful in the area but it is advised you do make your reservations sooner than later! This is a popular area for the time of year and things do fill up fast.
http://www.thinkdunes.com/lodging/
The Bronco Take Over will kick off at Golden Sands Golf Course located at 2501 Wilson Rd, Mears, MI. This is the home base of the event where everyone meets up before heading out for the days events.