Festivals & Events

8th Annual Community Remembrance Service
September 20, 2021 @ 6:00 pm

-

7:30 pm

Free, registration required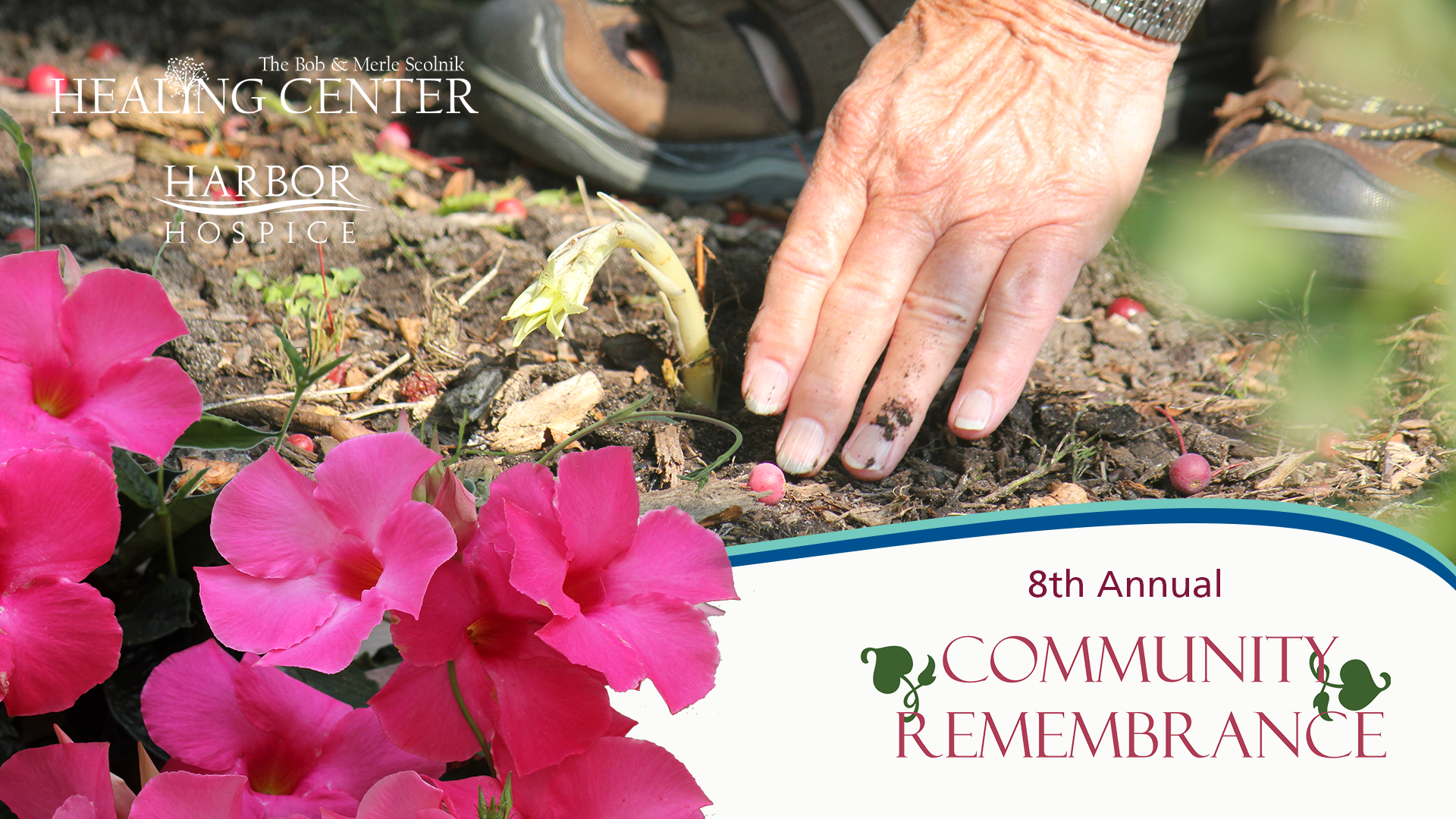 "I'm so thankful to now have a special place where I can go to remember my loved one any time of the year." – 2020 Attendee
The Bob & Merle 
Scolnik Healing Center of Harbor Hospice
 is hosting the 8th Annual Community Remembrance at Heritage Memorial Garden in downtown Muskegon.
A program encompassing beautiful music, readings, and bulb planting to help individuals and families in our community both mourn the death and honor the life of a loved one. This program is open to anyone who has had a loss and need not have had hospice care. The annual Community Remembrance is held at the Heritage Memorial Garden located at 545 West Western Avenue and welcomes 80-100 attendees each year. Local community supporter, Pam Babbitt developed the beautiful garden in honor of her late husband; a haven located in downtown Muskegon and an incredible representation of the love that remains even after a person dies.
In our culture, mourning is becoming increasingly taboo. Grief is a natural and normal response to loss, and mourning is how one heals. It is our privilege to offer this opportunity to mourn and heal in an environment of acceptance and understanding. If you would like to participate in this meaningful event please RSVP by Monday, September 13, 2021. Online registration only by visiting HERE to register for an individual or family.
Harbor Hospice and The Bob & Merle Scolnik Healing Center is encouraging you to stay vigilant in your masking and social distancing. Our staff and volunteers will be masked during the service on September 20, 2021. Upon arrival, each individual/family will check-in at the entrance to the garden by telling staff their name. We are encouraging masks to enter the garden. If you do not have a mask we will have one available for you. Each group will be given a bag containing a program, a pack of tissues, a flag if the deceased is a veteran, a bulb for each deceased, and hand sanitizer. Each family will be able to plant their bulb(s) in a pre-dug hole during the reading of names.
Harbor Hospice and Scolnik Healing Center, serving Muskegon, Oceana, Mason, Ottawa, and Newaygo counties.