Festivals & Events

May 3 2020 Event is Canceled-6th Annual Purse Party-Live and silent auction benefiting Camp Courage
May 3, 2020 @ 1:00 pm

-

3:00 pm

$2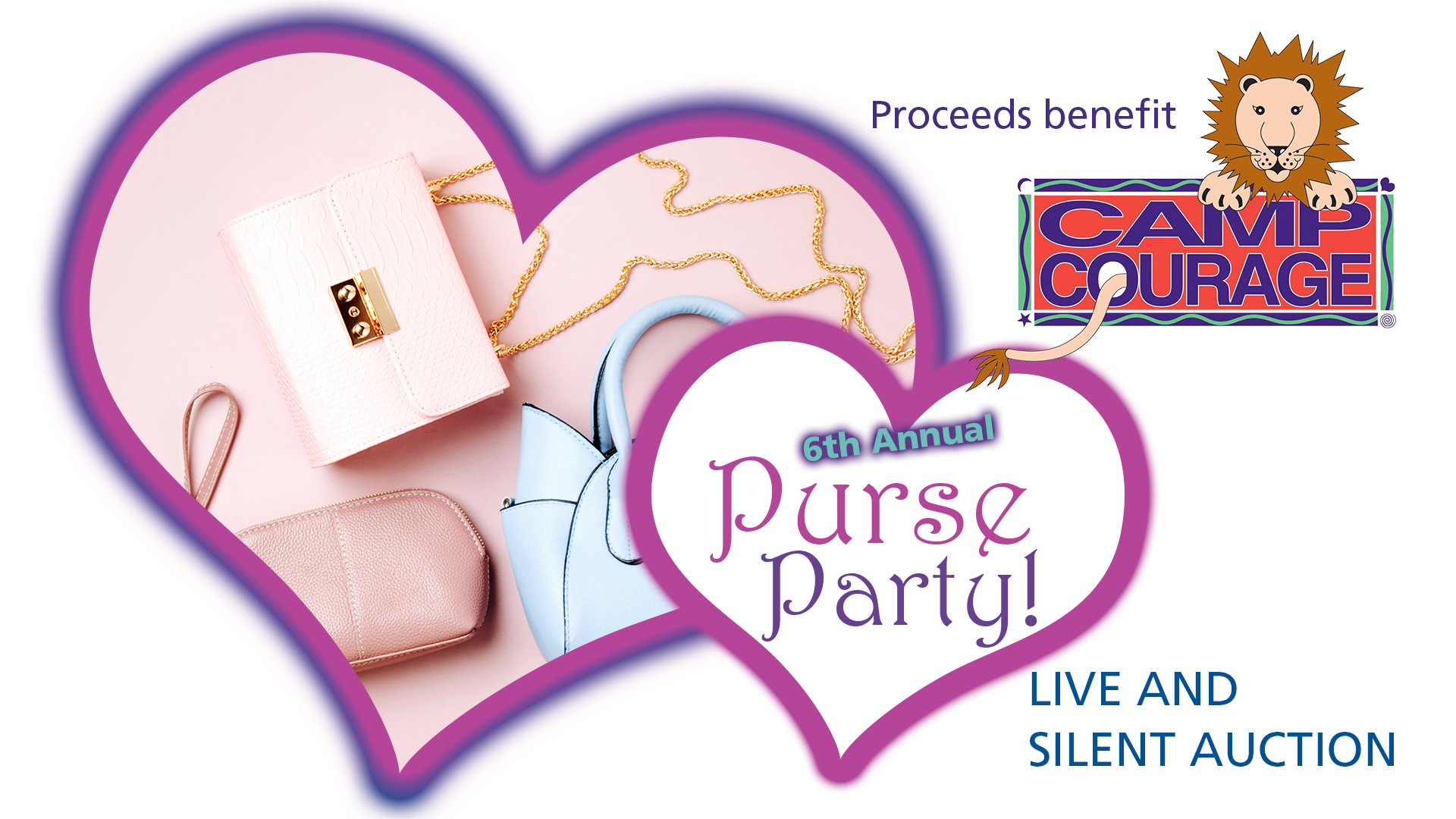 It is with a heavy heart that we will be cancelling the 6th annual Purse Party fundraiser on Sunday, May 3 in Whitehall.
It is very important that we keep our senior population, community, and staff healthy and safe. The US Centers for Disease Control and Prevention (CDC) has recommended canceling or postponing in-person events that consist of 50 people or more. Because of the changing environment surrounding the pandemic, we're unable to reschedule to a later date.
The Purse Party fundraiser benefits Camp Courage for children ages 6-19 who have experienced a death.  Over the past five years this event has raised over $7,000 to support this program of The Bob & Merle Scolnik Healing Center of Harbor Hospice.
Any purse or handbag donated will be held until the next year.
Thank you for your understanding and we look forward to seeing you at our future events!
Round up your friends and head to the White Lake Eagles on Sunday, May 3 for the 6th Annual Purse Party!
Get great purses and bags while you support Camp Courage, a local three-day sleep-away summer camp that helps children who are grieving the death of someone close.  The annual camp is hosted by The Bob & Merle Scolnik Healing Center of Harbor Hospice.
Doors open at 1:00 pm for the much-anticipated Purse Party, which features both live and silent auctions with hundreds of fabulous selections from casual clutches to high-end designer bags. Prices start at just $5 with a $2 bidder paddle fee! Cash or check only.
Eagle membership is not needed to attend this fun event.
Gently used or new purse or bag donations please drop off by Friday, April 24 at the following locations:
Harbor Hospice Administration-Downtown Muskegon
The Leila & Cyrus Poppen Hospice Residence in Fruitport
Fetch Brewing Company in Whitehall
Posh by Pitkins in Whitehall
Shelby State Bank in Whitehall
Shelby State Bank in Montague
North Grove Brewery in Montague
In the last five years, the group has raised over $7,000 that benefited Camp Courage, grief camp for children in our communities.  This weekend overnight camping experience for children ages 6-12, and teens for junior counselor program, is held at Pioneer Trails on Big Blue Lake in Muskegon County.  Camp Courage 2020 will be held Friday, June 19 through Sunday, June 21.  Application deadline is Friday, May 8.  The only cost is a $10 registration fee per camper.
 Harbor Hospice and Scolnik Healing Center, serving Muskegon, Oceana, Mason, Ottawa, and Newaygo counties.