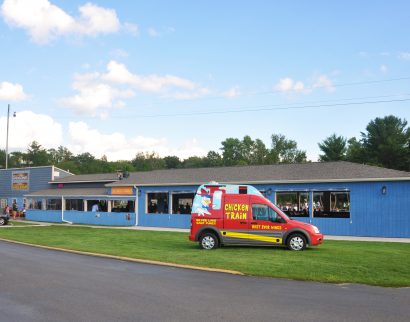 Silver Lake Chicken Shack
Mailing:
PO Box 206, Mears, MI 49436
BEST EVER Seasoned rotisserie chicken! Full bar, open air seating, live music, family friendly restaurant in downtown Silver Lake Michigan
Momma said it wasn't nice to brag but Momma didn't always make good choices (ask her about Woodstock).  We are here to tell you that we have the Best Ever Wings you will ever eat.  Don't take our word for it, check out the raving reviews we get.  Still don't believe us???  Prove us wrong.  Our guarantee.  If you come buy our wings and you don't think they are the Best Ever then we promise we won't sell you a 3rd helping.
We offer live music every weekend from Memorial Weekend to Labor Day Weekend.