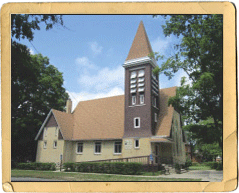 Pentwater Historical Society and Museum
Seasons Open:
Out of Season
Mailing:
P.O Box 54, Pentwater, MI 49449
Richard Warner, President
Pentwater Historical Society and Museum is a humanities organization dedicated to both preserving and telling stories of Pentwater and it's people! They endeavor to remind visitors and residents of the history and heritage of Pentwater and the role that the natural areas surrounding it played in evolvement of that heritage.
See the PHS website for the summer tour schedule. Private guided tours are also available. There is no fee for any of the tours, but a donation is requested. History cruises on Pentwater Lake and Lake Michigan are done in partnership with the Pentwater Water Taxi, $10 per person. Reservations can be made at ptwtaxi.com.