Festivals & Events

Pentwater Homecoming Celebration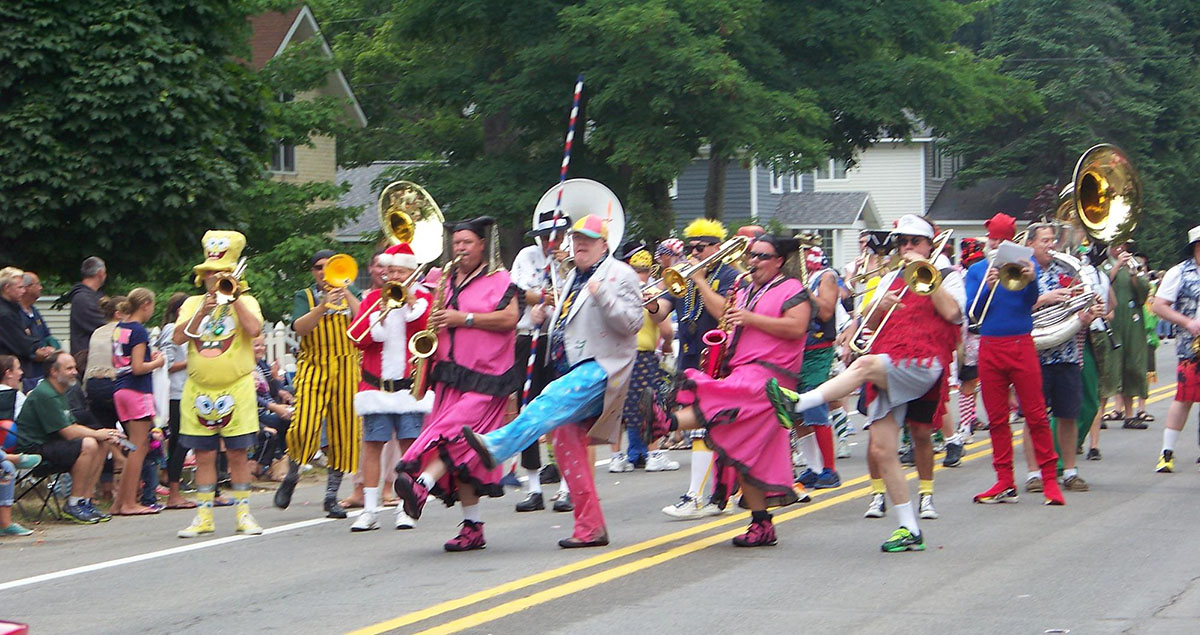 Homecoming Celebration
 This is the largest event in Pentwater. Locals and visitors love to come "home" for Homecoming.  There are numerous activities scheduled for everyone's enjoyment.
Some of the highlights are the Strawberry Shortcake Social, combined concert with Pentwater Civic Band and Scottville Clown Band, Golf Scramble, Sand Sculpture Contest, Horseshoe Tournament, Big-Ten Preseason Tailgate Party, Grand Parade, Fireworks, Pancake Breakfast, and more.
This is a fantastic fun filled annual event where all are welcome and it gets better every year.
10am-1pm FARMERS MARKET
Village Green
6pm STRAWBERRY SHORTCAKE SOCIAL
Village Green
Pentwater Lake Association
7:30pm LES BAILEY MEMORIAL CONCERT
Pentwater Civic Band & Scottville Clown Band combined concert on the Village Green
8am-12pm SAND SCULPTURE CONTEST
Judging at 11am. Read all the
rules before you start.
Charles Mears State Park
Theme: Celebrating the History of Pentwater
Sponsor: Pentwater Service Club
MASON/OCEANA COUNTY MSU ALUMNI GOLF OUTING
TBD
1pm INTERACTIVE STORYTELLING AT STORYBOOK VILLAGE
Evening- LIVE MUSIC
Village Cafe & Pub
1pm HORSESHOE TOURNAMENT
Art Audrey Horseshoe Pits
Contact Dennis Veine:
231-869-4169
4pm GRAND PARADE
Grand Marshals:
TBD
Citizens of the Year
Evening LIVE MUSIC
Village Cafe & Pub
Dusk FIREWORKS
Charles Mears State Park