Festivals & Events

14th Annual Harbor Hospice Regatta Race and Skipper-to-Skipper Challenge
August 11, 2021 @ 6:30 pm

-

9:30 pm

$50 – $100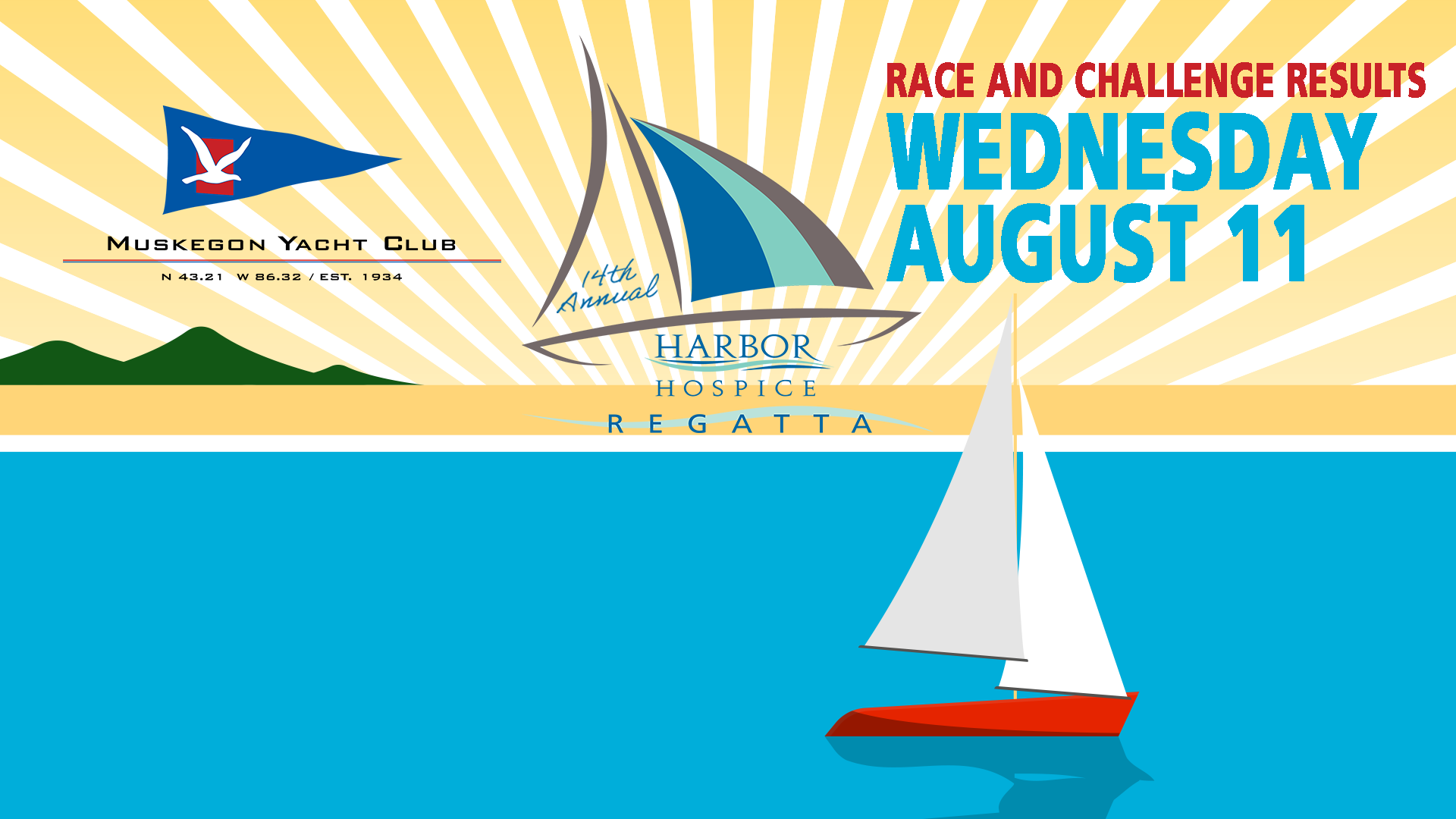 The 14th Annual Harbor Hospice Regatta race raising funds and awareness for the Harbor Hospice Foundation will be held Wednesday evening, August 11, 2021.
Registrations, Judy Miller Memorial Challenge, and In Memory Burgees (due July 6) can be done at: https://harborhospicemi.org/ways-to-give/regatta/. The event is open for current and potential Muskegon Yacht Club members, sailors, and their families.
Overall Winner (Spinnaker) will qualify for National Hospice Regatta and win (2) VIP tickets to Beanies, Brunch and Brews, October 2022 in downtown Muskegon. 1st Place and 2nd Place Awards for Divisions 1, 2, 3, 4, 5, and Harbor Hospice Foundation Jib & Main Award.
This year, proceeds will help cover extraordinary increases of Personal Protection Equipment related to the pandemic. Your support enables us to continue to provide patients and families with safe exceptional care – anytime, anywhere.
Since this exciting competition was created 13 years ago, more than $400,000 has been raised, helping fund everything from Camp Courage to the purchase of comfy sofa-sleepers in patient rooms at the Leila & Cyrus Poppen Hospice Residence. Those funds also help assure that we can provide care to anyone who needs it regardless of their ability to pay. In 2020 the event raised over $16,000 to help offset the cost of supplies necessary to keep our patients, staff, and volunteers connected and protected in the face of COVID-19.
This hugely popular race is part of the National Hospice Regatta Alliance (hospiceregattas.org) which has raised more than $25 million dollars for hospice services across the country.
Who will win the race and memorial challenge this year? 
Muskegon Yacht Club membership is required to participate and join in the event. If you would like to inquire about an annual membership to the club, bar, pool and boating please visit http://www.muskegonyachtclub.org/membership/
All skippers and crew can register online download the registration form or pick up directly from the Muskegon Yacht Club. Community and yacht club members looking to sponsor a race division in the annual Judy Miller Memorial Challenge can make an online donation until August 11 by visiting here. Skippers and yacht club members can also pick up challenge packets at Muskegon Yacht Club
For more information please call 231.873.0359 or 1.800.497.9559 or email info@HarborHospiceMI.org or visit us our regatta webpage here.